Estimated reading time:
2
minutes
In December 2016, AV-TEST Product Review and Certification Report for Sep-Oct 2016 recognized Seqrite EPS for its superior protection, usability and performance. AV-TEST carries out several individual and comparative tests per year and performs extensive certification procedures in which IT security products are assessed and certified in accordance with high standards.
During September and October 2016, AV TEST Institute evaluated 12 enterprise products on three parameters i.e. protection against malware infections, performance in terms of average influence of the product on the computer speed on daily usage, and impact of the security software on the usability of the computer. The security products were challenged with realistic test scenarios and real-world threats. Products had to demonstrate their capabilities using all of their components and protection layers.
Seqrite EPS received a total rating of 17.5 out of 18 in this evaluation, scoring a perfect 6 out of 6 for protection and usability and 5.5 out of 6 for its performance. Owing to the high standards of security demonstrated by Seqrite EPS, it has received the 'Top Product' title from AV TEST Institute.
Click here to read the complete report.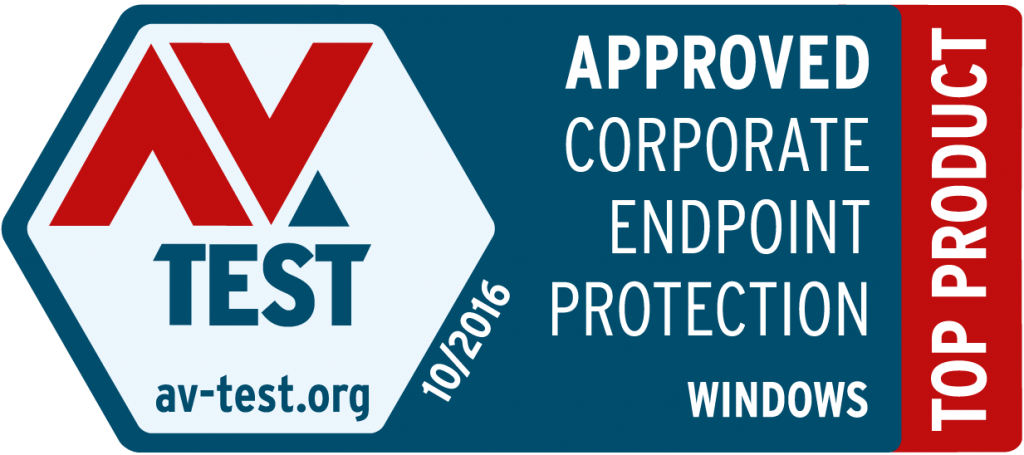 The report indicated that Seqrite Endpoint Security demonstrated enhanced capabilities to stop the most widespread cybercrime threats, including real-time malicious attacks and malware spread via the web and e-mails. During the evaluation period, the security products were exposed to several malware and real-world threats. Seqrite EPS demonstrated a 100% protection rate against these security threats above the industry average of 98-99%.
For the usability tests, the products were tested with more than 1.2 million samples to examine their capability to avoid false detections and blockages of legitimate software as malware during a system scan, as well as while visiting web sites and installing legitimate software.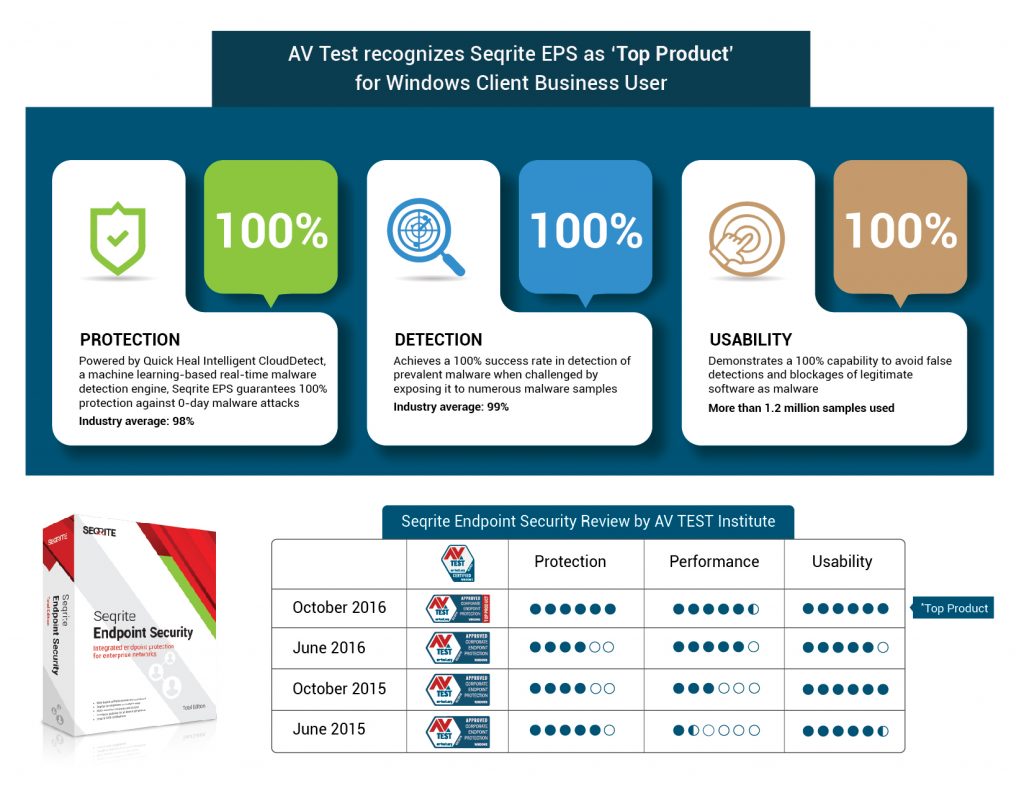 Seqrite Endpoint Security has consistently demonstrated impressive security protection throughout the multiple tests in 2016, and particularly in comparison to competing solutions. In October 2016, AVLab protection test results declared that Seqrite EPS Enterprise Suite Edition was 100% effective in detecting and blocking malicious ransomware and was given the AVLab BEST+++ Award.
For more information on Seqrite EPS visit our website.