Estimated reading time:
2
minutes
SEQRITE HawkkEye and MSSP Portal: One-stop-shop for the complete cybersecurity needs of Enterprises & SMBs  
A few years ago, enterprises or SMBs would have scoffed at the notion of having a cybersecurity strategy in place to recover their compromised data.
But now, as the world is dramatically digitizing its operations and the workforce continues to operate outside traditional office boundaries, they're using more digital platforms. In this scenario, traditional security architecture will no longer satisfy data protection and the performance needs of how businesses use the cloud.
With digital transformation – the need to protect the data has never been greater. Just as organizations worldwide have been forced to rapidly expand corporate infrastructure from on-premise to multi/hybrid cloud environments, cyber criminals, too, have evolved their skills to take down sensitive corporate data and hijack files and management systems.
The need for a one-stop cybersecurity solution –
The evolving cybersecurity policies enabled organizations to shift from on-premise perimeter-based security controls to cloud-based perimeter-less security controls.
QuickHeal's SEQRITE portfolio https://www.seqrite.com/ addresses the cybersecurity needs of modern-day Enterprises, SMBs & MSSPs globally with state-of-the-art cybersecurity solutions proactively shielding corporate assets and responding against cyber-attacks.
SEQRITE's product portfolio delivers IT governance, risk assessments, regulatory compliance, Cyber Threat Intelligence, Cyber Incident Response, and Managed Cybersecurity services.
SEQRITE product portfolio is built to align with the best practices recommended by NIST cyber security framework:
Introducing SEQRITE HawkkEye – Centralized Security Management Platform
SEQRITE HawkkEye is a cloud-based "Centralized Cybersecurity Management" platform that offers a "Single Pane Of Glass" dashboard, licensing, monitoring, reporting, logging across the SEQRITE portfolio:
End Point Security (EPS) Cloud
HawkkHunt (End Point Detection & Response)
mSuite (Mobile Device Management)
HawkkProtect (Zero Trust Access Security)
HawkkScan (Data Privacy)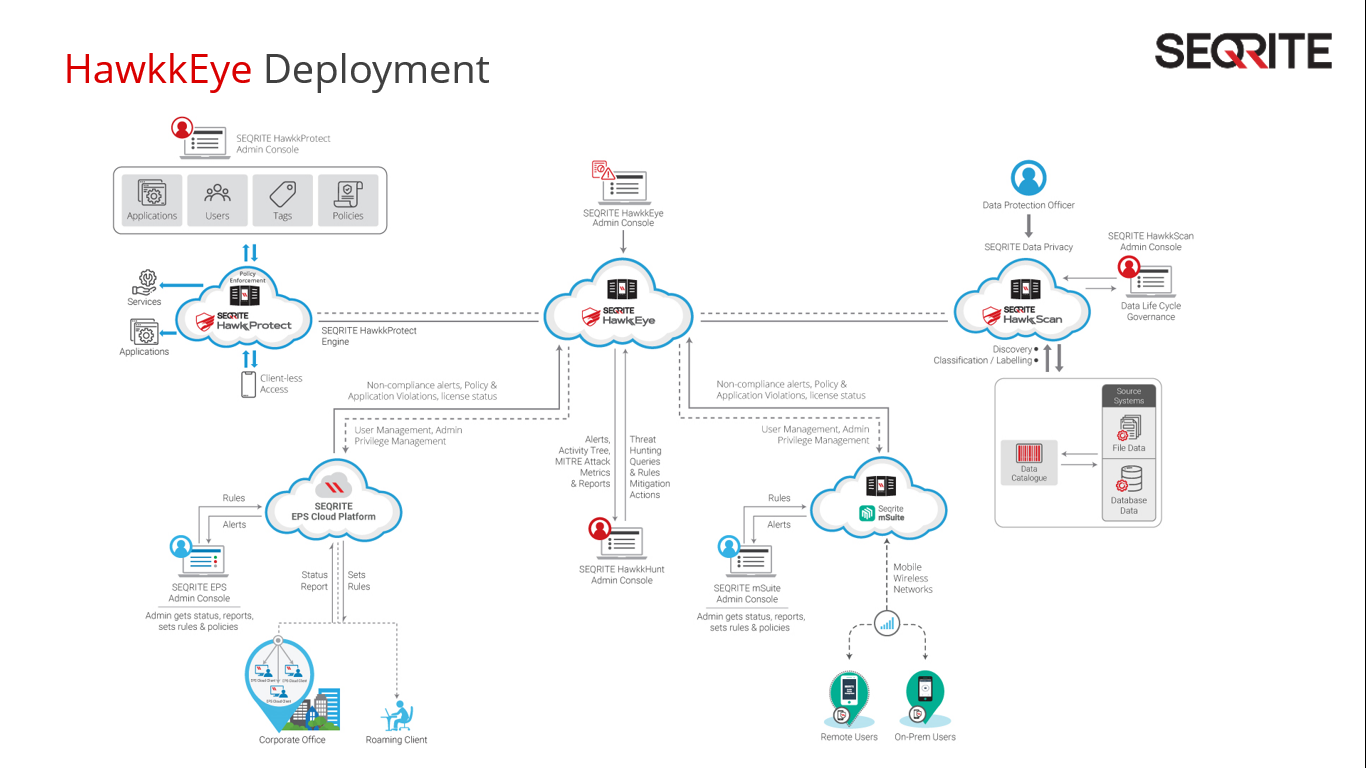 How can MSSPs deliver edge-to-cloud security?
Seamless deployment and management of multi-tenant/multi-customer Seqrite HawkkEye deployments/sites.
Integrated security fabric that supports any combination of SEQRITE product portfolio including EPS Cloud, mSuite, HawkkProtect, HawkkScan, and HawkkHunt.
The optimized total cost of ownership (TCO) through a unified and comprehensive cybersecurity ecosystem.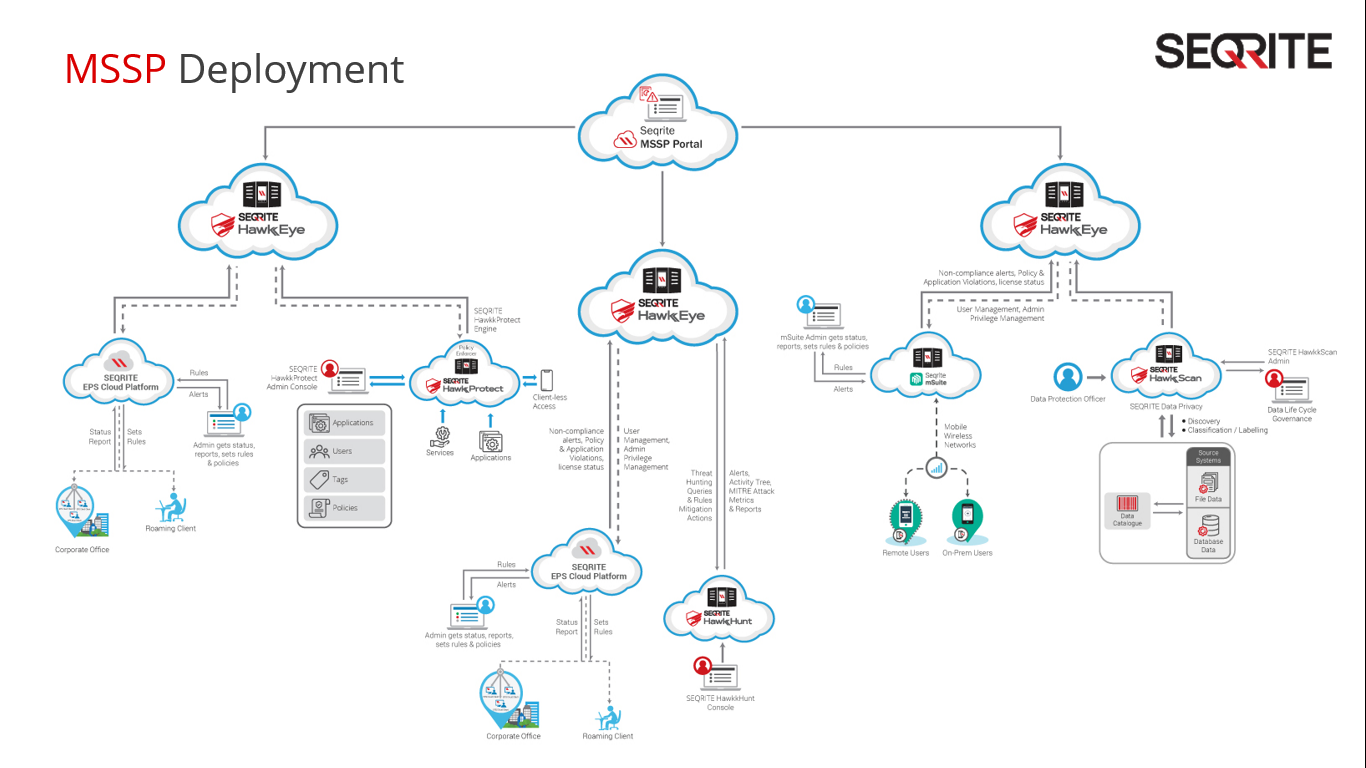 Please refer to the following links for more details: